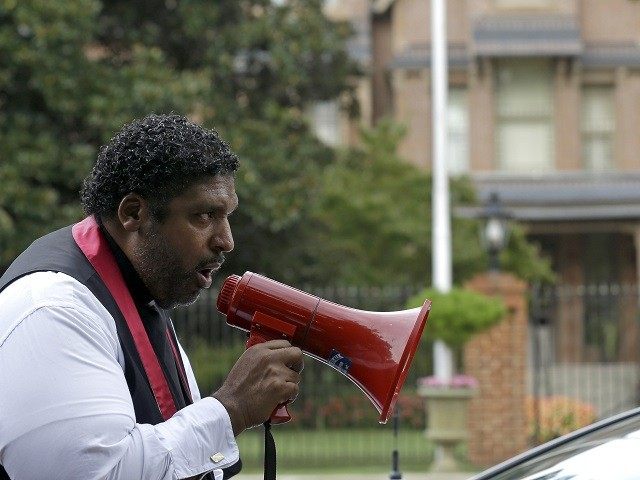 As Charlotte is slowly coming unraveled, there is one man at the center driving the anger in the black community. Rev. William Barber is the President of the North Carolina NAACP and has been pushing his race baiting agenda ever since he took that position.
Any time there is a chance for him to push his social justice agenda, he jumps at it, much like a Jesse Jackson or Al Sharpton. And now, even as it is clear that there were no racial undertones in the shooting (The officer was black), and there is no wrong doing in the actions of that officer, we still have them stirring the pot.
Why do you think that is? What does Williams have to gain? Well, there is a connection that makes this a little clearer.
VIDEO Romania protests persist despite government climbdown
Not only is the NAACP heavily financed by Soros to the tune of millions of dollars, Barber himself was singled out in a hacked document from the billionaire's Open Society Institute as part of the rationale for offering a local grant to the NAACP's North Carolina branch, Breitbart News has found.

The memo states that the NAACP's North Carolina chapter "advances several key OSI (Open Society Institute) priorities," and describes Barber himself as a "dynamic leader, catalytic speaker, and builder of powerful and diverse alliances."
If you do not know yet, Soros has an agenda. He wants the government to control everything. He has said as much. But what is worse, he is working to federalize the police. And what better way to convince you that this is needed than to have constant chaos in our streets.
Funding a hate preacher like Williams is the best way to keep the chaos stirred up. Do not fall for this narrative; it will be the end of our freedom.
Watch the video below: